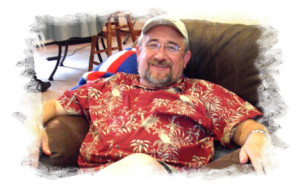 An online community for registered distributors was conceived and implemented in 1999 by Don Pilcher, the software wizard husband of  Silver Director Martha Pilcher. Don saw the need for an archived, searchable and private database containing important "third party" information from experienced distributors, with "the rest of the story" comments on product use that corporate is unable to share for regulatory reasons. This included a way to address the most commonly asked questions and prevalent issues, providing convenient 24/7 access to articles and discussions on these issues in a more efficient way than one-on-one training.
Don's expertise in the software industry included engineering and executive positions with Lotus and IBM, including a stint as Director of International Sales for IBM. The resultant Lotus Notes site mastered by Don, called DynamiteOnline.com, was introduced in 1999 with significant initial financial contributions from Gold Directors Judy Sinner and Dr. Regan Golob, as a way to support not only their downline, but the entire company, in the interest promoting of better-educated Distributors. The site is supported ongoing by Distributor subscriptions, which pay for hosting, programming and maintenance.
Don unexpectedly passed away in 2010, leaving the site without a webmaster and administrator/programmer. Without his extraordinary expertise in Lotus Notes, the site gradually became a bit dysfunctional, and has been without subscription support for the last several years. The past 2 years, 2014 and 2015, have been spent revamping the site into a more current and relevant WordPress format, including writing a program to preserve and transfer the invaluable Forum Q and A discussion database. Many thanks to current admins and programmers David Dressler and Aaron Dressler for understanding the importance of the site and working to preserve the amazing info therein.
It is with excitement that we present the new/old site, now called DynamiteForum.com and dedicate it to our visionary founder, Don Pilcher. The site was truly "his baby" and it served to further corporate's mission of caring for the earth and all that live on it, by empowering and equipping Distributors with the latest and greatest product and health information. We welcome your membership and participation and look forward to the next decades of fun and success.
With our love and gratitude,
Martha Pilcher, Judy Sinner and Dr. Regan Golob